I don't spend much time shopping on vacation. To me shopping is more of a necessity than a fun activity. I need food, I need craft/sewing supplies, I need bigger pants, I need shoes. Well, I don't really NEED shoes, but I can have fun shopping for them - but that's another story for another day.
I only picked up a few items on my beach vacation last week.
I thought these cute funky guys would look great above the patio cabinet we built this summer.
And I couldn't resist this seahorse pendant and bangle bracelet.
Although I'm not big on vacation shopping I love picking up seashells and coral as I walk along the beach. My husband is not a beachcomber, just me and the daughters.
When I get home I am anxious to complete two projects and I don't mean laundry and grocery shopping - although I DO feel better when those are completed.
I start work right away on a photo album (I use www.shutterfly.com). (I'm still working on the one for this trip)
Also, I place all the things I collect along with some beach sand in a jar to add to my collection. This time it took FOUR stores before I found a jar with the a lid the right size!
I am excited that this year I found a little sea fan on the beach. I think it adds an awesome touch.
I'm also excited that I found (and brought home without breaking) a tiny little sea urchin skeleton. I spotted it while snorkeling in shallow water so I was able to dive down and retrieve it. I'm not much of a diver, I'm more of a floater. My hero SuperDave had to dive down for the yellow shell with both sides still attached. I spotted it, he did the diving and retrieving.
So now this collection can join my other jars from past vacations.
Seagrove Beach, Florida - sugar sand and sand dollars!
Our 2010 trip to Xpu Ha and Akumal on the Riviera Maya
Gulf Shores, Alabama - more sugar sand!

I love the different textures of sand from all the different beaches. I started the collection in 1989 with purchased bottles, but for several years I have made my own to hold all my beach combing treasures.

Vacation photos to follow during the next week or so. I'm still catching up at home and at work!

I'm glad I did the Halloween Decorating BEFORE I left for Mexico! I just knew that was a good plan.
Much Love & Laughter,
Laura
People I Party With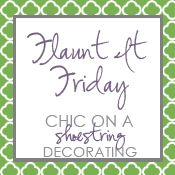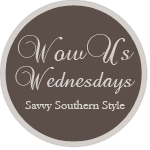 http://betweennapsontheporch.net
http://southernhospitalityblog.com