I had a perfectly WICKED idea last week.
I normally just throw a few pumpkins and fall leaves around the house in September and call that decorated until time for Christmas. But I have enjoyed my summer beach themed decor so much that I decided this year I would do some Halloween decorating. We're going out of town in a couple of weeks and when we return it will be October, so I decided we might as well get started - once those ideas start flowing it's hard for me to stop until I'm done. So here's what happened.
I went to Ross looking for a few (cheap) Halloween decorations and I found this wicked witch's hat and this little green word - WICKED. NOW I was inspired. I took the hat home and added the black roses and the peacock feather from my stock of stuff crafty supplies. Then I revealed it to my daughter - a huge fan of the play. I suffered through this book hoping it would improve - it never did. How they got a great musical out of that book is way beyond my understanding. When I got Colleen involved she added a few items from her collection.
Then I hit a couple thrift stores and various other places that sell such stuff like Marshall's and JoAnn Fabric. Here are the results!
Vignette #1 - Wicked
Then I got in THAT mode. The "what do I have around the house that we can decorate for Halloween with so we don't have to buy much stuff?" mode. As the wheels started to turn it became easier. My family loves books, movies and the theatre and my daughter has a "COLLECTION" of stuff.
Vignette #2 - Harry Potter
The candle and candle holder came from the thrift store. We made the labels for the bottles. The rest came from around the house (my daughter's room) and out of the cabinets.
Vignette #3 - Pirates of the Caribbean
For this one I first raided the costume box, we have a few pirates in the family from time to time. Then Colleen brought in her stuff. I bought the pirate skull salt and pepper shakers at Ross for 3 bucks. The "rum" bottle also came from Ross for 3 bucks!
Vignette #4 - Phantom of the Opera
So at this point my daughter was coming up with ideas as well as decorative contributions and she suggested Phantom of the Opera. She brought forth masks, a program and sheet music.
I contributed a cape, a rose, a candelabra (another thrift store find) and fabric. I pulled out every piece of fabric in my scrap box that I could use to enhance our displays - I was surprised at the great stuff I found from all those years of making costumes. This may be one of my favorites!
We're not quite done, we've still got a couple areas to decorate and we've still got a BIG mess in my dining room. I'll show you the rest when it's done and the mess is cleaned up. I hope you enjoyed seeing our ideas and are inspired. My daughter, Colleen, says we should just leave the house like this FOREVER - I'm thinking more like 6 weeks.
Stop by and check out our cheesecloth ghosts too.
Much Love & Laughter,
Laura
http://debbie-debbiedoos.com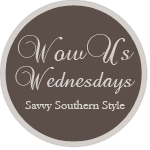 <
http://www.savvysouthernstyle.net
http://cedarhillranch.blogspot.com
http://betweennapsontheporch.net
http://abowlfulloflemons.blogspot.com/
http://linda-coastalcharm.blogspot.com/