Well it's Monday, AGAIN. Wow! That weekend flew by in a big hurry.
Have you seen this? This is SO me.
We are hard at work preparing for wood floor installation in a couple of weeks. This weekend we (mostly SuperDave) disassembled our family room. We are talking a really large HEAVY entertainment wall unit and about a bazillon electronic doo-dads and gizmos. Seriously. This is why watching movies at home is so much more fun for me than going to the theater (especially considering the food, bathroom, recliner and blanket at home.) He also removed the carpet, the pad and the baseboards. If the man wasn't already my hero, he would be now for sure!
Now that we decided on the wood flooring, we get to decide what to cover it up with. Crazy, I know. But we really need a large area rug in the family/tv room for sound absorbtion.
So the decision must be made on what type of rug to put in there. It's a casual room (even more so than the rest of our house) so nothing formal. We want something sort of fun. Keep in mind the walls are RED. It could be a pattern like you would see on the floor in a movie theater.
I think it might be good to just go with a solid color frieze or shag.
(shaggy is fun and comfy if you want to lie down on the floor)
The possibilities are pretty much endless
This one is nice. Too traditional?
Lots of pattern, doesn't show every cat hair?
Abstract art on the floor? Maybe.
What do you think? Any tips on choosing an area rug?
Laura
*rug photos from the Home Depot website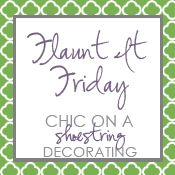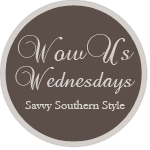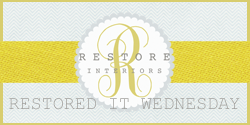 http://tamicurbalert.blogspot.com
http://ivyandelephants.blogspot.com
http://www.the36thavenue.com
http://betweennapsontheporch.net
http://southernhospitalityblog.com