I finished the costumes for our Halloween parties with 24 hours to spare! That made Saturday a nice day and then we spent the a little while getting our makeup on. I told our baby girl that her Dad needed her to help him put on his makeup - that's something she never thought she would hear me say!

For myself I sewed a skirt, shirt, and corset. I made a necklace, bracelet and purse from fabric and lace scraps. I also painted a "bloody" glass for use as a prop (I used craft paint and it washed right off.) The hat was in my costume box. I bought the the fangs.
Here's a close up of the bracelet and bloody "wine" glass
I really loved making the accessories. The purse is a rectangle of scarlet satin covered with black lace, lined with black satin with a drawstring threaded through the top. Designing and creating the jewelry was fun too.
I found it hard to photograph the costume pieces, they look better when you wear them, obviously, than they do hanging semi-shapeless on a hanger.
The corset was also fun to make. I used leftover fabric from my daughter's prom dress. I bought the lace to go around the bottom of the peplum and the ribbon for the corset. I got the other fabric, lace and grommets from my "stock" of stuff. This corset with the peplum was my favorite piece.
The top has GREAT sleeves. You can see how they are split and drape open in the photos when I'm wearing the costume. I bought the fabric and lace for the top. The only thing I already had for this piece was the elastic. I was planning a large draped sleeve and a friend said something about getting my sleeve in the dip, so the split sleeve was great - no dip on the sleeves! Actually I'm not sure I even saw any dip at the parties we went to - of course I was wearing contacts (which means I need reading glasses to see close up) so there may have been lots of dip and I just missed it all. :) I'm sure vampires don't need vision correction but costumes and makeup only create an illusion - underneath it all we were still two people getting mail from AARP! I didn't take a picture of the skirt on a hanger because it just refused to pose pretty.
For my partner in crime, SuperDave, aka "The Count", I made a black suede cloth jacket with black satin lapels and a detachable black satin cape lined with scarlet velvet. I also made him a scarlet brocade vest and a gray satin and lace dickie.
Is that the family crest on those buttons?
His purchased accessories included a hat, glasses, fangs, wig, medallion, boot covers, gloves and of course, a walking stick. The walking stick was a bamboo cane we picked up second hand and modified.
SuperDave
The Count
cut the top off and put a glass doorknob on top.
The vest was my favorite piece of his costume. After it was complete, I realized he needed a "pocket watch", so I had to fake a pocket and just use a chain. And AFTER I sewed on a fake pocket I realized I put it wrong side - but don't tell and no one will notice.
But all my sewing wouldn't have made us "SCARY" without some great stage makeup - enter my daughter, who was an actor and stage crew member all through Middle School and High School. She did an awesome job and even made my hair just lovely striking.
I have to caution you that if you ever decide to go "SCARY" for Halloween some year, you may forget you are wearing freaky makeup and then startle yourself when you glance in a mirror.
But you will NOT forget about wearing those fangs. Keep a case handy if you want to eat anything while you attend your parties. They snap off and right back on, you just don't want to lose them before the night is over. And here's a fang buying tip - buy the small ones - these are the normal size and they were BIG.
All in good fun,
Laura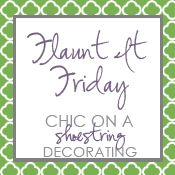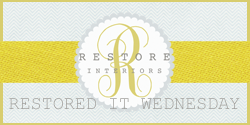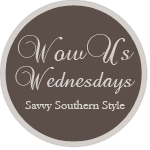 h
ttp://www.kammyskorner.com/
http://tamicurbalert.blogspot.com
http://betweennapsontheporch.net
http://southernhospitalityblog.com/thrifty-treasures-8-19-12/