Yes, it is.
The End
.....
of...
Summer
is almost here.
I think different people have different measures of when summer ends. When our kids are young or if you are a teacher, the beginning of school marks the end of summer. To others, a change in the weather marks the end of summer.
If we are going by the weather, here in Texas our summer is definitely not over. Our forecast for the next few days does call for mid to upper 70s - AT NIGHT! Yikes! 103 or so in the daytime Summer is still here for sure! So the three day weekend is sure to include some lazy floating in the pool.
And speaking of lazy...where have I been all summer? Well, I've been working 40 hours/week most weeks, sitting on the patio with family and friends enjoying unusually comfortable evenings for the south, floating in the pool, doing some light reading and snuggling grand girls as often as possible.
Blogging? Not so much. I just haven't been feeling it, maybe will cooler weather? We'll see. I love a good book by the fire. Honestly, I just love a good story. And that love prevents me from getting other stuff done (like house cleaning, laundry and anything in front of the computer)
Whatever I've been doing, it sure seems like the summer flew by. It seems like I just put out some beachy decor.
It has become my favorite because it reminds me of lazy days at the beach,
Past vacations,
The feel of my toes in the sand,
Long walks in the surf in Paradise,
So I'm not anxious to put this stuff away and break out pumpkins and autumn gold and brown.
And with the temperature topping 100, I don't think I need to rush my beach themed decor away just yet.
Especially since I didn't stick my toes in the sand this summer.
Much love and laughter,
Laura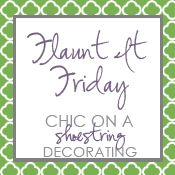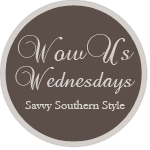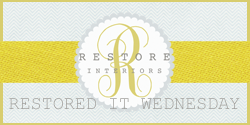 http://tamicurbalert.blogspot.com
http://betweennapsontheporch.net
http://southernhospitalityblog.com
http://www.savvysouthernstyle.net