Work in Progress
Think about those words for a minute.
How all encompassing is that phrase?
Doesn't it pretty much describe us all? Inside and Out
I will forever be a work in progress personally, but this post is really about my outer works in progress. I just had a DEEP thought there for a moment.
I'm easily sidetracked. Must be why I'm normally working on 3 or 4 projects.
My bathroom update project is was back on track after being halted while we got a shiny new natural gas service line (BOO!) and an HVAC system (yeah!) replaced. But another delay has come up today. We were working hard to get our parts of the bathroom finished so the tub and tile could be refinished LAST on Saturday. But my refinishing guy is sick so now we have no date scheduled. But I totally understand, because I've been sick this week too (nothing serious, sinus infection, again!) It's had me dragging. I'm pushing forward through it with another medium size project in progress, that I started - BELIEVE IT OR NOT - in the middle of the bathroom project.
Several years ago we bought wood patio furniture with fabric cushions. Not the most practical for outside in Texas, but OH SO COMFY! The fabric being 'not very durable' decayed rapidly and I made new cushion covers from Sunbrella fabric a couple years ago. They haven't faded one bit - I love everything about the new fabric.
But now the issue is the wood also. I have oiled and oiled that wood and it still is suffering tremendously in the hot summer and cold winter weather.
It's not going to last many more years. My goal is through next summer. Two more swim seasons and I'll buy a new set. But I spent a fair bit of time and money recovering those cushions so this set needs to last a little while longer.
And that's where the paint comes in. Don't just you love paint? It makes things look so fresh and new and protects the wood to boot!
Just a tiny little bit of improvement. So that's my current work in progress. I've got my chair and ottoman done and I'm working on the other chair and ottoman, two tables and a sofa.
At least with my chair all done I have a comfy place to relax when I need to take a break!
Cheers!
Laura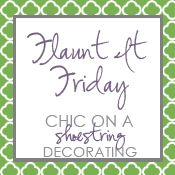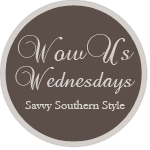 http://tamicurbalert.blogspot.com
http://betweennapsontheporch.net
http://southernhospitalityblog.com
http://www.savvysouthernstyle.net