I'm convinced I may really be losing my mind. Has anyone seen it? Several weeks ago I finished a project woohoo! and mostly finished a post to share that project

hurrah!

and just noticed today that I never published the post.

sigh
My second grand daughter will be here in TWO weeks!

(maybe less)

The first little sweetie is already a week old! (and Lala is needing to love on that little girl really soon)
So I started this post a few weeks ago when I attended a shower for my daughter and her soon to be born baby girl, Caroline.
With the help of MY baby girl we finished the 2nd puppy love quilt just in time to leave for the shower. She tied the lower half of both baby quilts. You can see the first one here.
They are both quite different, but equally fun and beautiful.
I chose the fabric for the first one to coordinate with the Ellanore's nursery. My daughter picked the purple bandana and cow print fabric for Caroline's quilt and nursery. She took home enough fabric from our shopping trip to make curtains and some other things for the nursery. Fortunately, I bought her a sewing machine a few years ago, so she sewed everything else herself and I just had to get the Puppy Love Quilt finished before the big birth-day. Here it is all laid out on the bed in the guest room/sewing room. I cross my fingers that I don't need that room for a guest while I'm sewing a big project.
Now my little GRAND daughter can snuggle under a quilt just like the one my daughter's grandma made for her. She plans to hang her well loved and quite worn quilt from 1981

(below)

on the nursery wall. I blogged about all the stuff I had saved for the time when she had a little girl of her own
here
.
And here's the 2013 version!
Doesn't she have the sweetest little face?
My daughter loved it and I know Caroline will love it too. She was choking back a tear and a sob in this photo so that's why she has a quirky little smile.
These quilts are so fun to make and you can find pattern info on the link above about the first quilt I made this year. I'm not a quilter. I've made four or five from this pattern and that is the total extent of my quilt making history.
Is this really only Tuesday?
Laura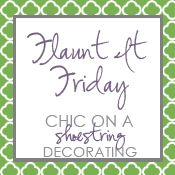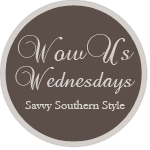 http://tamicurbalert.blogspot.com
http://betweennapsontheporch.net
http://southernhospitalityblog.com
http://www.savvysouthernstyle.net