With only 3 weeks between Halloween and Thanksgiving the fall decorations (minus Halloween) don't stay out for very long before it's time to put out the Christmas decorations. I can't believe it's only TWO WEEKS from the time I would normally put up my Christmas tree! I AM NOT READY PEOPLE!
I'm embarrassed to admit that I still need to box up the Halloween decor (even though I moved it all to one central location I still need to put stuff in boxes.) But I got hit with a triple whammy and was sick about 10 days and haven't kept up around the house or with my blog. Before it's time to put these decorations away I better share them with you real quick like.
So here is a taste of my simple, quick and easy fall decorating.
I searched the house for anything that seemed like Fall to me and placed a collection of items on the mantle.
And a small coffee table display
The entry table colors blend well with the wall decor that stay here year round.
I always like a few things in my kitchen window - because I see them the most.
A simple bunch of fall flowers in a vase.
Two items I picked up new this year. These lovely maple leaf placements for the breakfast table (the picture doesn't do them justice). And this lovely little pumpkin carriage (which I bought broken at big discount and plan to have one of the men in my life solder back together)
And that's it! I plan to enjoy these decorations fully for the next couple of week!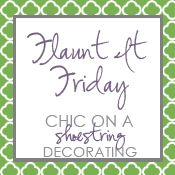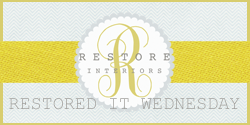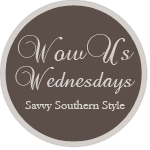 h
ttp://www.kammyskorner.com/
http://tamicurbalert.blogspot.com
http://betweennapsontheporch.net
http://southernhospitalityblog.com/thrifty-treasures-8-19-12/