We are animal lovers so we always enjoy the wildlife we see on our travels. We especially love the sea life because we see NONE of that at home, but the jungle critters are pretty cool too.
I've got plenty of photos to share
of critters on land and in the water from our trip to Mexico.
We were surprised by this raccoon that looks just like the ones at home.
It was visting a patio restaurant one night -
he was just looking for a snack
I found another hermit crab this trip
Coatimundi - these guys are so cute and friendly
We loved watching them climb into their nests at dusk and cover themselves with leaves
Grande Iguana
Love these little ghost crabs - lots of them around -
but hard to catch for a picture, they are speedy
These are not real insects - they were made from plants by our friend Captain Marco
This coati was so sleepy he let me sit down beside him
If you look close there is a moray eel in this photo -
he was a big guy but was about 15-20 feet below where we were swimming
If you saw him in person, up close, he would look like this
(and no I don't know for sure it could have been a female)


 
The turtles at Akumal Bay just glide through the water like they are flying
It's difficult to leave the ocean when you can just float and watch them graze and 'fly'

This stingray didn't seem to be afraid of snorkelers, he almost posed for the camera
Beautiful coral - it IS an animal and lots of fish -
all of the animals really blend into their environment
See how they almost disappear against the rocks and coral?
Sergeant Major and Surgeonfish
Too Bad by Queen Parrotfish Photos weren't clear - those fish are beautiful!
Large School of Atlantic Blue Tang, I believe
Another turtle shot - they are just so amazing!
The croc - we rode a zip line over the pond inhabited by this guy
I'm not a fan or crocodiles - zoom lenses are great :)
Watch for those zip line photos soon - what an amazing adventure we had that day!

Much Love & Laughter,
Laura
People I Party With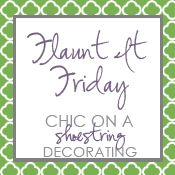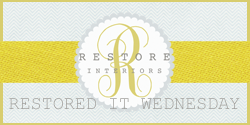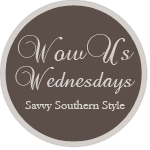 h
ttp://www.kammyskorner.com/
http://betweennapsontheporch.net
http://southernhospitalityblog.com/thrifty-treasures-8-19-12/