Don't you just hate it when life is so busy you don't have time to write a blog or read all your favorite blogs? This has been a very VERY busy day week.
And I've got something cool to show you - at least I'm pretty happy with it. For a while now I've been considering covering some art canvases with fabric to make a LARGE grouping of "ART" for a big wall in the 'not so formal' living room. I found two beautiful blue glass bowls on a trip to Michael's and I wasn't sure what I was going to do with them but the color was so amazing I took them home to think about it. I decided to go forward with the fabric covered canvases and include the blue bowls in the the grouping so I chose fabrics that were fairly neutral but had blue as one of the colors.
I placed the fabric over the canvas to get the pattern arranged, then I cut out a piece large enough to cover the canvas, turn under and staple to the back.
The fabric for the small size canvases was light weight so I ironed it good and flat.
I sprayed the canvas with spray adhesive and smoothed out the fabric. This wouldn't be absolutely necessary with heavier fabric like I used on the large pieces, but on this lightweight fabric it was very important to get the fabric smooth. I considered using lightweight batting under the fabric but for these pieces I just went with the adhesive. I used the adhesive on the heavy fabric also because it made it easier and I already had everything out.
I turned the raw edge under and stapled all around pulling the fabric as tight as possible. Fold the corner so that the fabric lies smooth however you can get it to work, there are multiple ways to fold the corner, use the one that works best for you.
I used disc plate hangers I ordered from, you guessed it, http://www.amazon.com/ on the back of the plates, but I read that you can make your own with felt and paperclips. (after I order mine)
I laid them out on the floor to show my super helper, Super Dave, how I wanted them to be arranged on the wall.
After getting them on the wall I hurried up and took a picture (without cleaning up the room at all).
Don't you like how I posed that cat on the table?
I'm very pleased with this little project. I keep going in there everyday just to look at it again.
Much Love & Laughter,
Laura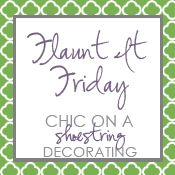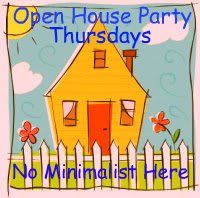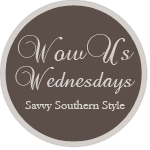 http://savvysouthernstyle.blogspot.com/2012/05/wow-us-wednesdays-66.html